Welcome to the official Yabba-Dabba-Dinosaurs! Wiki, a collaborative encyclopedia for everything and anything related to the Boomerang original series, Yabba-Dabba-Dinosaurs!.
Today is July 26, and there are currently 1,768 edits to this wiki with 273 articles to edit.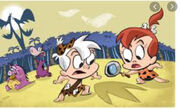 Welcome to the all new Yabba-Dabba-Dinosaurs! Wiki!!

We're a high top collaborative community website about Yabba-Dabba-Dinosaurs! that anyone, including you, can build and expand by adding pages! Wikis, especially like this one, depend on what readers can do to get involved with creating things and adding new content. Welcome! To get started, click the "ADD NEW PAGE" or "EDIT" button at the top of any page to get started!
Important articles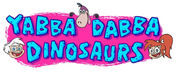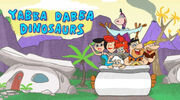 This wiki must be HEAVILY based on the upcoming Flintstone show. We do not, I repeat, do NOT include just stories that make references to the other Flintstone episodes from other series, or includes a similar episode of the original.
We also include pages about characters of the adaptations, which we are still working on. The main characters (Pebbles, Bamm-Bamm, Barney, Fred, Wilma, and Betty) should have their own page about their original and recent appearances. The other ones shouldn't have their own page, but we don't mention their animation role on the character's page.
Also, we will make a characters page such as Wicky, or other dinosaurs depending on how much they appear in the show. We are also going to include any toys or guest stars that appeared on the show. We also will be mainly making episode pages more similar to other ones such as Mistaking Sides.
The series is based on the Flintstones so while we created the original characters from the original series by Hanna-Barbera, that's why we added a (Yabba-Dabba-Dinosaurs!) to every original characters page, to make it visible that we make pages for the SERIES' appearance, not the original.
We do not include
Other Flintstones media such as the special, 'I Yabba-Dabba-Doo!', we only and I repeat ONLY include anything that's related to the show like toys, characters, episodes! Another way u could call it is, Yabba-Dabba-Dinosaurs media.
About The Wiki:
This wiki is practically the website. We are currently looking for images of character that are good and focus on them, as well as creating actors pages. We are digesting you to find images for the character, when the series finally comes out which may not happen, we can add the title cards or main images. Main images and title cards TOGETHER should look like what it looks like in Alien vs. Pebbles or The Grass Is Always Dinner! other ones are still in the making of you do not see a main image in a episodes page, if so you can add it or put up a template titled 'mainim' and it may pop up on the template. Then click insert and it will be inputted into the page.
Some Stuff You or others could do to help out:
We obviously don't have any images or title cards and we may not get any for quite some time. But if you live in UK or United Kingdom and you see it on TV and want to help, take a pic and upload onto whichever episode page needs help. Please do not put any copyright there, we encourage that users don't add any copyright from any episode of the show, only if it's a promo or a promotional image.
WHAT WE DO NOT ALLOW!
We do not, I repeat do not allow any videos on this wiki, unless it's a small clip from any Warner YouTube or social media page such as Instagram or Twitter, we also would like if there were a promotional video from a channel like Cartoon Network or Boomerang, we would allow but other than that NO, I repeat NO videos that cause copyright.
We do not allow any harassment or anything inappropriate on any users page if you don't/like something on that page, don't edit it just move on. We don't allow it, and if we spot someone editing you will be blocked for vandalism which we don't desire to happen.
Please don't edit anyone's pages including users, don't edit any non needed, inappropriate stuff. Users pages should only be edited by the user not by you, only the user.
What We'd Like Users To Enjoy
I want all out users to feel like this is a self, kind wiki, not a mean, bad wiki. I will message about every user and ask if everyone is ok, or if they have some technical issues. Just remember, don't bother me if you see me make multiple edits and message me to much while I'm doing so. Thank you!
Motto: "Comment on Content, not Fellow Users"
In Conclusion:
If I message you in regarding a message of vandalism or something and say like you've been blocked. It means that it was for a reason, not to entertain other admins to make us laugh, it was based in the wiki activity, and what edits you make. I'll only give you again ONLY give you 3 warnings, if you continue to add non-needed info for episode pages or even characters, you will be banned or be inactive. Also, if I lock a message which is a user that isn't a admin can't reply it's because I don't need a response or need a reply. It means it's just 1 simple thing that doesn't need reply's.
Need some help building out this community??
You can also be part of the larger Fandom family of communities. Visit Fandom's Community Central! Enjoy this wiki!
Community Founders: Write a good and paragraph-length description for your welcome section about your topic. Let your readers know what your topic is about and add some general information about it. Then you should visit the admin dashboard for more tips.